Adjust Virtual Memory Windows 10, Step By Step
1) On your keyboard, press Windows key and Pause/ Break key simultaneously. Then choose Advanced System Settings on the left panel.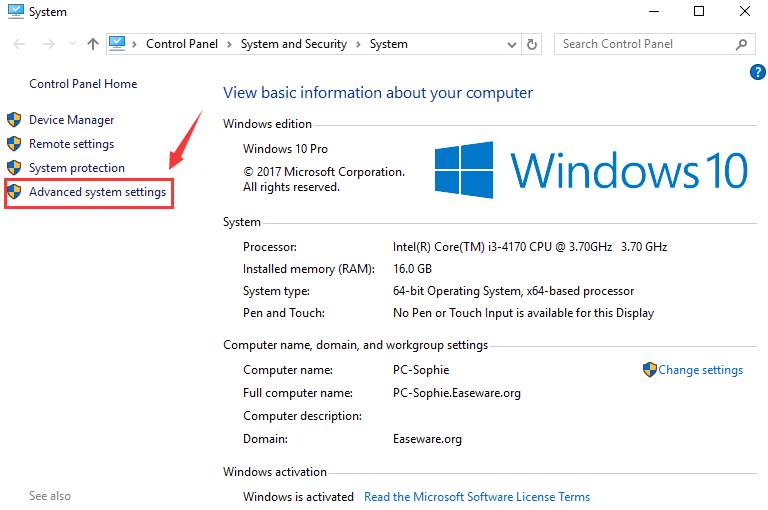 2) Click Advanced tab, then choose Settings under Performance.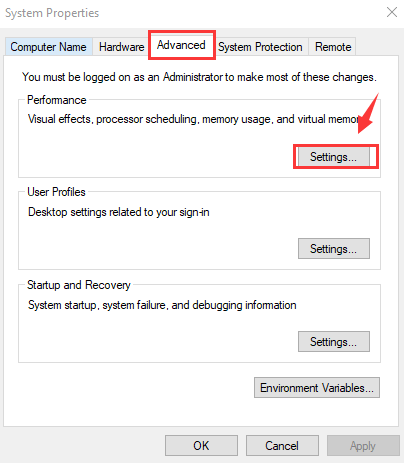 3) Go to Advanced tab again, choose Change… in Virtual memory section.
4) Make sure "Automatically manage paging file size for all drives" checkbox is NOT ticked.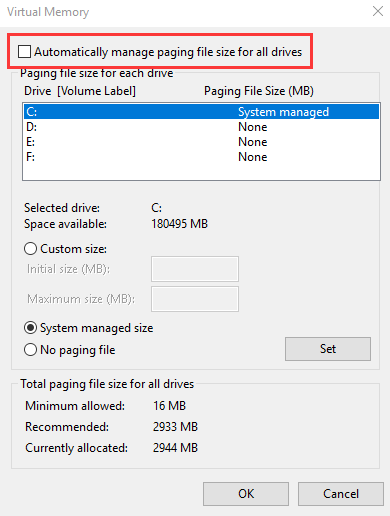 5) Select your windows drive (the hard drive or partition that has Windows installed on it – usually C:). Enter an Initial size and Maximum size for your virtual memory:
Initial size – This value varies, depending on your computer. If you're not sure what value to use, just enter whatever the number is in the Recommended category.
Maximum size – Don't set this value too high. It should be about 1.5 times the size of your physical RAM. e.g. A PC with 4 GB (4096 MB) of RAM should have no more than about 6,144 MB virtual memory (4096 MB x 1.5).
Once you've entered your virtual memory values, click Set, then click OK to continue.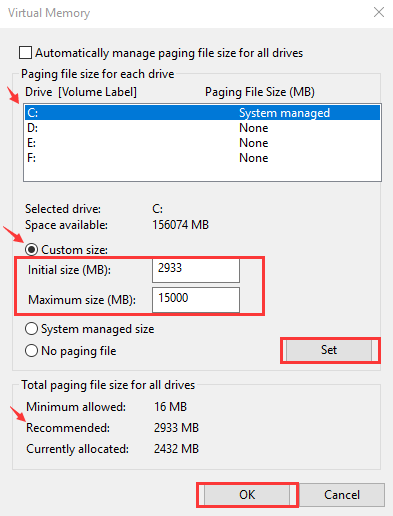 If you're still having problems with Windows 10 hanging after these adjustments, go back to previous screen for another fix.
---